Solar Panels Exposed is run by a team who is dedicated to help you save money on electricity and become independent from energy monopolies and constantly rising energy prices by providing you with high-quality, easy-to-understand, practical and actionable information about green energy, solar panels, solar system components and solar power systems.
By discovering and employing this easy to grasp information you can either build or buy the most efficient, cost-effective, safe and aesthetically pleasing solar power system that suits best your energy needs.
Here you will find helpful reviews, practical information, tips and more revealing you how to purchase or do it yourself such a solar system.
We are engineers in electronics with more than 15 years of experience in research, design and construction of various complex electronic and telecommunication systems.
The basic understanding of the solar technology is important for everyone who are looking either to buy or build solar power system because it will be of much help during researching and choosing the best option among all available offers and later on, during the maintenance of the already installed solar system. However, the essentials of solar technology can be learned in minutes and NO previous technical background is required if you choose our solar info products to do so.
Unfortunately solar market is flooded by free misleading information about solar panel systems. It is not possible to find in a single book all the practical info you need to either buy a solar electric system or build it yourself.
That is why we decided to make this site for – to help you get all you have to know about photovoltaics, collected in a single resource and presented in a comprehensible manner, without digging too much into unnecessary details or complex explanations.
Moreover our products help you easily:
Estimate what kind of solar system you need for your specific case
Evaluate whether your building is suitable for installing a photovoltaic system
Find out the system configuration you need to match best your daily energy needs, available roof area and available budget
Perform fast and easy all the necessary calculation to decide whether it is worth or not investing in a solar electric system
Assess your solar investment in a long term by considering grid electricity cost savings and system payback period.
And all the above – by saving hundreds of dollars to pay to a solar vendor and avoiding any all the possible tricks and traps a solar installer might have prepared for you!
Lacho Pop, MSE, CEO and founder, has more than 15 years of experience in market research, technological research& design and implementation of various complex electronic and telecommunication systems. His large experience helps him present the complex world of solar energy in a manner that is both practical and easy understood by a broad audience.
He authored and co-authored several practical solar books in the field of solar power and solar photovoltaics. All the books were well received by the public.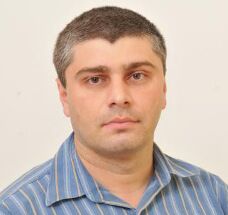 Dimi Avram, MSE, co-founder, has more than 10 years of experience in engineering of electrical and electronic equipment. He has specialized in testing electronic equipment and performing techno-economic evaluation of various kinds of electric systems. His excellent presentation skills help him explain even the most complex stuff to anybody interested.
Whenever we have more useful articles, videos and other form of content, they will get posted on this site.
Therefore, do check back for updates.
We hope you find the information we provide here valuable and helpful.
Please, have in mind that information provided here is for educational purposes only.
You may contact us by [email protected]
Affiliate Disclaimer: solarpanelsvenue.com is a participant in the Amazon Services LLC Associates Program, an affiliate advertising program designed to provide a means for sites to earn advertising fees by advertising and linking to Amazon.com
To reach us by snail mail, please use the following address:
Mladost 4, Business Park bl. 12A, PO BOX 7,
1766 Sofia, BG
Wishing you all love and happiness,
SolarPanelsVenue.com
The following two tabs change content below.

Lacho Pop, MSE, holds a Master's Degree in Electronics and Automatics. He has more than 15 years of experience in the design and implementation of various sophisticated electronic, solar power, and telecommunication systems. He authored and co-authored several practical solar books in the field of solar power and solar photovoltaics. All the books were well-received by the public. You can discover more about his bestselling solar books on Amazon on his profile page here:
Lacho Pop, MSE Profile

Latest posts by Lacho Pop, Master of Science in Engineering (see all)